About us
Abby Tegnelia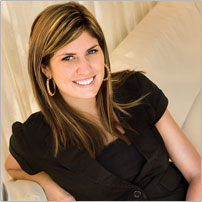 Abby Tegnelia has worked in entertainment journalism since Us Weekly hired her away from New York magazine in 2001, bringing her hard news career to a screeching halt. Her big break came during Angelina Jolie's first pregnancy. While working for In Touch Weekly, she scooped People magazine's baby exclusive during a string of all-things-Shiloh stories, right down to being the first to announce the birth itself. PerezHilton.com congratulated her on his site, deeming it the "scoop of the year." She moved up through the ranks of editor and West Coast News Director, when Angelina's babies again proved fateful. "As luck would have it," she says, "I met my future business partner during coverage of the birth of Angelina's twins, Viv and Knox."
An experienced writer and editor, Abby specializes in running reporters, penning celebrity features, and zeroing in on the hot story buried in a long reporting file. Her work has appeared in Us Weekly, In Touch, Star, OK!, New York magazine, Glamour, Marie Claire and more. She loves breaking stories and writing fast and clean, skills honed at Columbia University's masters of journalism program, Reuters, and various newspapers, including The Miami Herald.
At All Star, Abby spends a great deal of time training reporters new to the celebrity world. "If a movie set or major celebrity descends on your town, don't be shy," she says. "Drop us a line!"
Abby currently cools her heels in Costa Rica, where she writes a blog, The Jungle Princess, and tweets (@abbytegnelia) about covering Hollywood from a small Central American beach town
Dinah A. Spritzer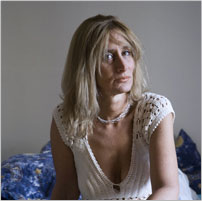 Dinah A. Spritzer was the first among thousands of competing journalists in July 2008 to report the birth of Angelina Jolie's twins for In Touch Weekly magazine. The scoop capped off a month-long reporting sojourn in France that resembled an investigation of Al Qaeda, Dinah claims. As training, Dinah covered the three 1990s Balkan wars in the former Yugoslavia. "Same skills required whether you are interviewing celebrity doctors or warlords, same reporting handbook, same need to understand the motivation of sources," she says. Dinah's first celeb assignment was covering Angie and Brad for OK! Magazine USA, when the dynamic duo and their offspring became her neighbors for three months in Prague, Czech Republic.
Previously, Dinah was news editor for four years at The Prague Post, Central Europe's leading English-language weekly, where she significantly upgraded the political coverage of the newspaper. Outside of her celebrity work, she covers social, defense and political issues as Europe correspondent for the New York-based Jewish Telegraphic Agency, a news wire service that reaches 1.1 million people through 110 newspapers and magazines.
In her other media pursuits, Dinah covered President Barack Obama for USA Today and is a contributor to the New York Times. She also served as Europe Editor at Travel Weekly in the United States and was a writer for Fodor's Travel Guides and Conde Nast Traveler. Dinah believes that freelancing for a variety of media outlets keeps a journalist on her toes: She has written on topics that range from Eastern European prostitution to the imperialist character of Santa Claus for The San Francisco Chronicle, Womens' E-news, The Canadian Medical Association Journal, The Independent of London, The Irish Examiner and The Jerusalem Post. Dinah teaches international reporting at New York University in Prague.
In her rare spare time she enjoys kickboxing and visiting celebrity-free hot spots like Albania and Kurdistan.
Media Bistro
Abby Tegnelia Starts New Celebrity Gossip Journalism Agency
By Matthew Fleischer on Jun 17, 2010
Former US Weekly reporter and 944 Magazine editor Abby Tegnelia has a new journalistic venture: All Star Reports -- a freelance gossip agency she runs with fellow entertainment journalist Dinah Spritzer. From the comfort of a Costa Rican beach town, Tegnelia and her English counterpart Spritzer use their contacts in LA to ship celebrity gossip to publications all over the world.
Tegnelia wrote us to explain:
Our business informally began early in 2009 when my partner, Dinah Spritzer, and I realized that magazines abroad were generally just repeating what was in the U.S. press.
We began testing the waters and working with experienced U.S.-based freelance reporters, many of whom had either lost their jobs or had had their hours drastically cut back. The results were astounding. While magazines shutter in the U.S. and reduce pay, magazines in Britain and France, for instance, continue to pay rates that are twice the level of ordinary freelance news rates in the US. Average stories sell for $400 to $1,000. Bigger exclusives, such as a story on Tiger Woods, can go up to $3000.
What are some of the stories we have sold? We debunked the rumors about the Angelina Jolie Brad Pitt break up for More magazine in the UK, covered Lady Gaga's penchant for green tea for Grazia Magazine, and explored the deeper meaning of medications Britney Spears might take for bi-polar disorder for Voici in France.
Not bad. And an interesting potential outlet for LA entertainment freelancers with celebrity stories they want to unload.
Read it online at MediaBistro.com